Category:
Six Feet Away From the End Of The World
A neurodivergent mind with PTSD is in quarantine; thankfully she is a writer with dry humor and a wannabe historian.
Based on my 43 Reasons Why, these are my Coronavirus Chronicles from Argentina. Six Feet Away, From the End of the World: the comma is optional and it all starts here.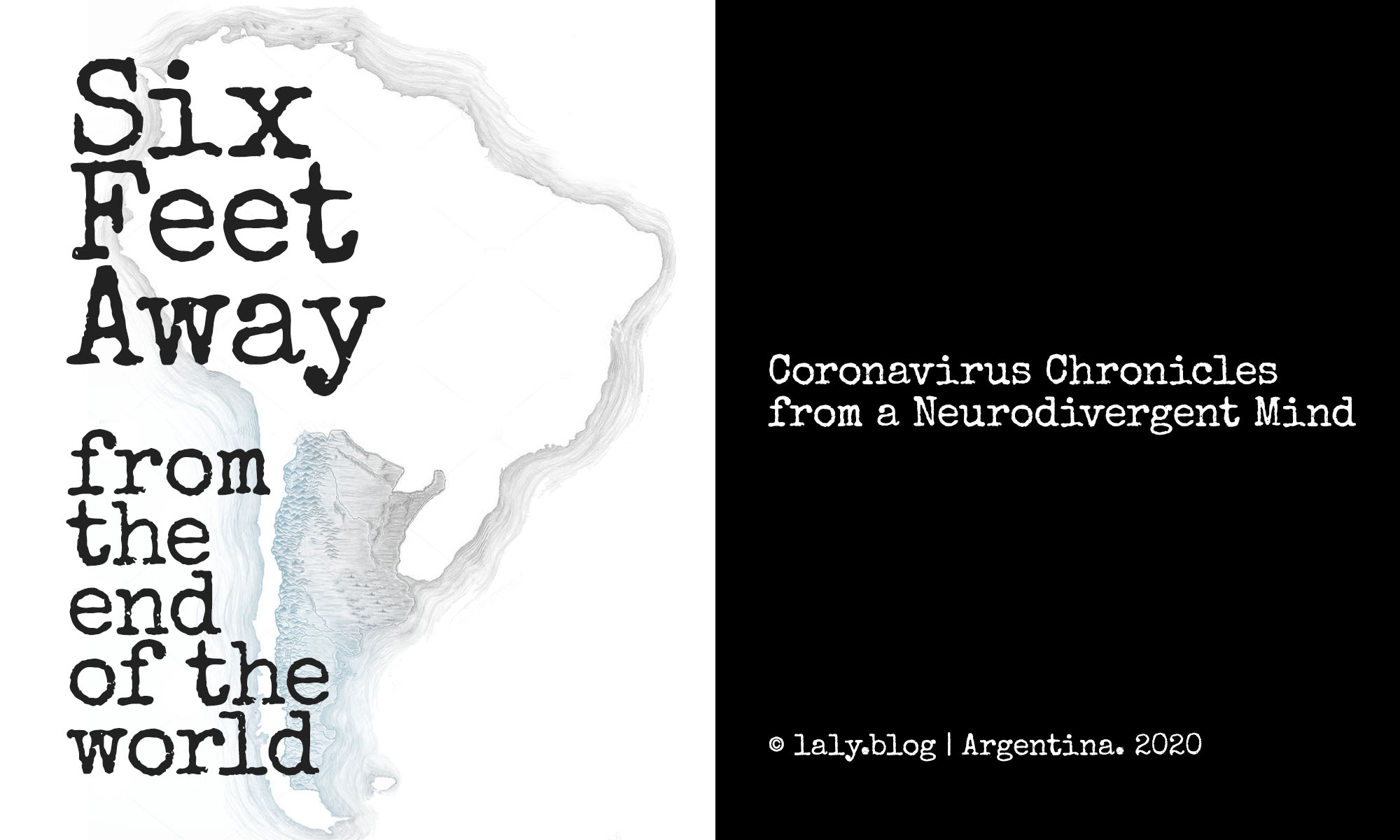 Latest Posts